¡Hola chic@s! ¿Qué tal? Esta semana os quiero mostrar un look más atrevido, tanto por la mezcla de estampados que presenta como por el estilo masculino que tiene.
Hace una semanas os mostraba un outfit con traje con estampado príncipe de Gales, muy casual para el día a día, os dejo el link aquí. Hoy vengo con una propuesta diferente. ¿Qué opináis de la mezcla de estampados? Es una tendencia que cada vez estamos viendo más, quién nos lo iba a decir hace unos años ¿verdad?, pero es lo bonito que tiene la moda, siempre nos sorprende. Se trata de combinar estampados pero que a su vez todo el conjunto tenga sentido, ésa es la tendencia mix and match, así que basándome en ella he decidido crear este look. He escogido este traje en gris oscuro y lo he combinado con una camisa, ambos tienen cuadros pero el estampado es bastante diferente. La camisa tiene el cuello y los puños en blanco liso para contrarrestar tanto estampado. He recogido el cabello para darle más énfasis al aspecto masculino del conjunto, siendo el maquillaje y los pendientes los encargados de aportar la parte femenina. Llevo un bolso bandolera tipo cofre, de terciopelo, en azul klein y dorado que sigue la línea seria que lleva el conjunto. Pero como no podía ser de otra manera, si me conocéis un poquito, he roto la seriedad del outfit con zapatillas deportivas y gafas tipo aviador.
Y eso es todo, espero que este tipo de looks, diferentes y más atrevidos, os inpiren y os animen a probar combinaciones nuevas. Muchísimas gracias por visitar el blog, os mando un beso muy fuerte y ¡os espero aquí la próxima semana! Sed felices.
Hi guys! How are you? This week I´m going to show you a different look, more unusual, because it mixes prints and is masculine.
Few weeks ago, I showed you an outfit with a suit with prince of Wales print, casual, for the day to day, link here. Today the look is different. What do you think about the mix of prints? It´s a trend that we are seeing more and more. Who was going to tell us this a few years ago? But it´s the beauty of fashion, it always surprises us. It´s about combining different prints but all the look makes sense, this is the mix and match trend, and I based on this to create that look. I have chosen this suit, in gray, and I combined it with a shirt, both have a checkered print but different. The shirt has a white collar and cuffs to break the print. To make the look more masculine I pick up my hair, but the make up and earrings make the look more feminine. I´m wearing a shoulder velvet bag, in klein blue and gold. But this outfit is more serious for me and for this reason I added sneakers and yellow aviator sunglasses.
And that is it, I hope these different and unusual looks inspire you, and they dare you to try new combinations. Thank you so much for visiting my blog, I send you a big kiss and I´ll be waiting for you here next week! Be happy.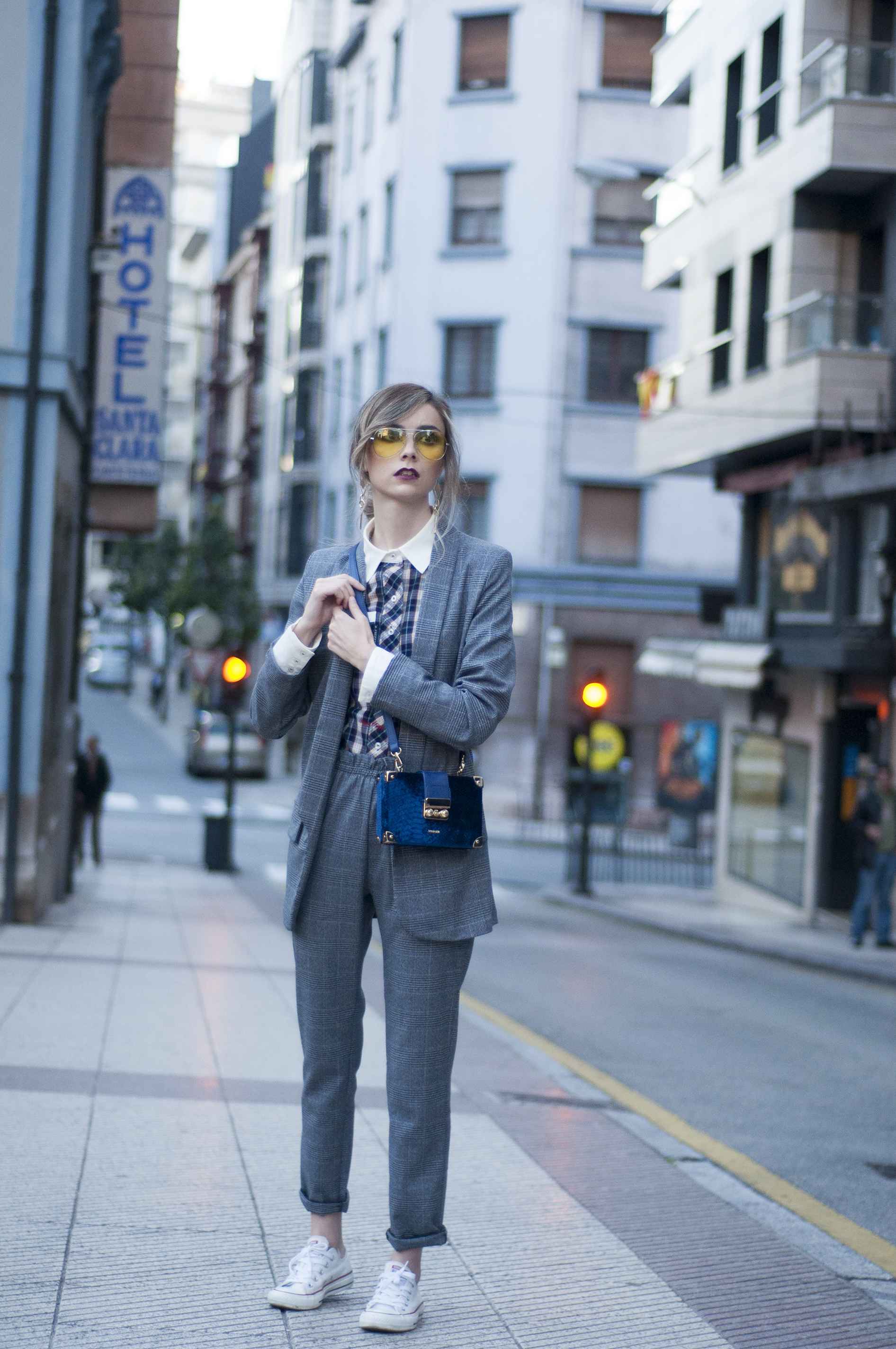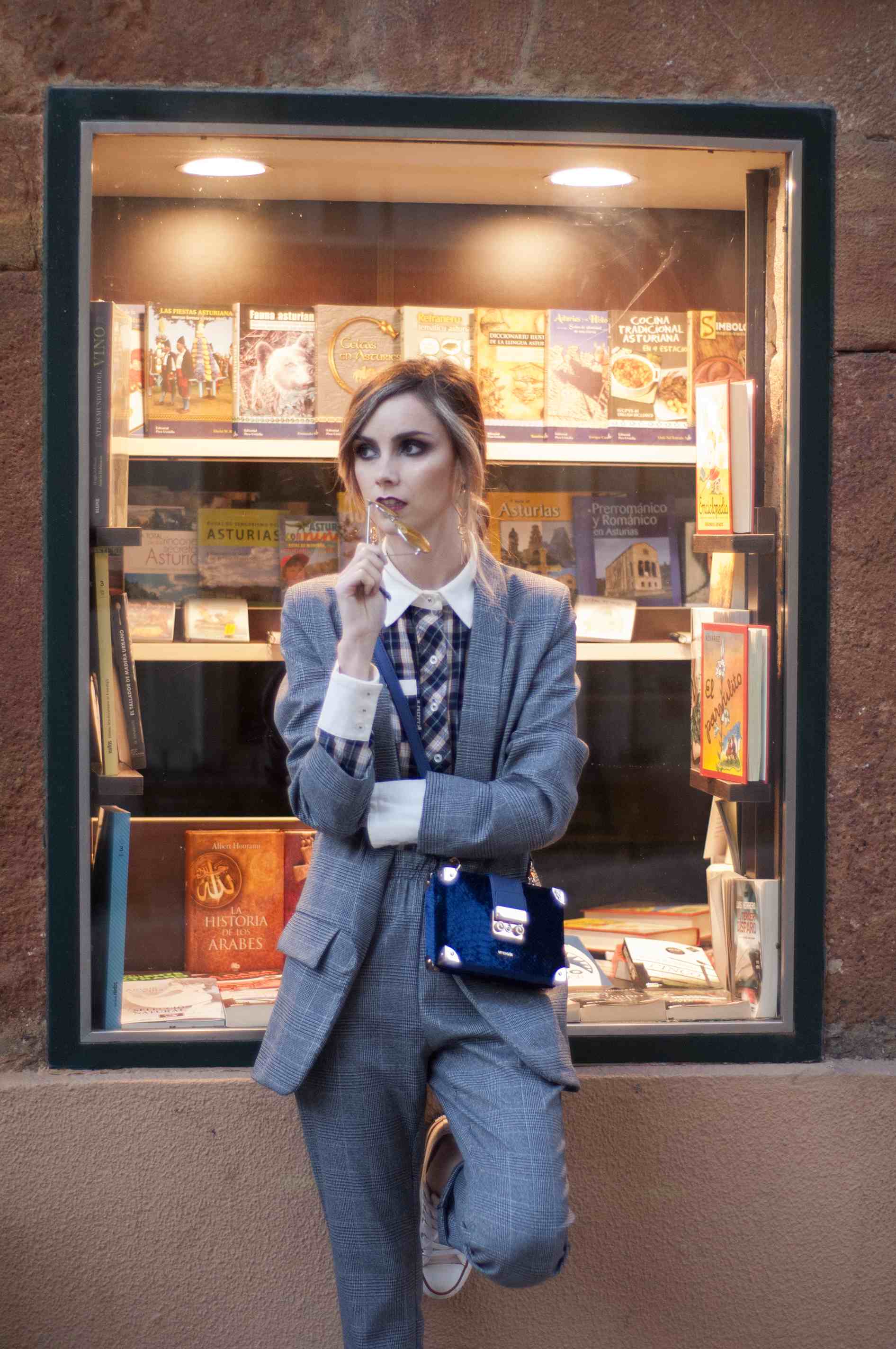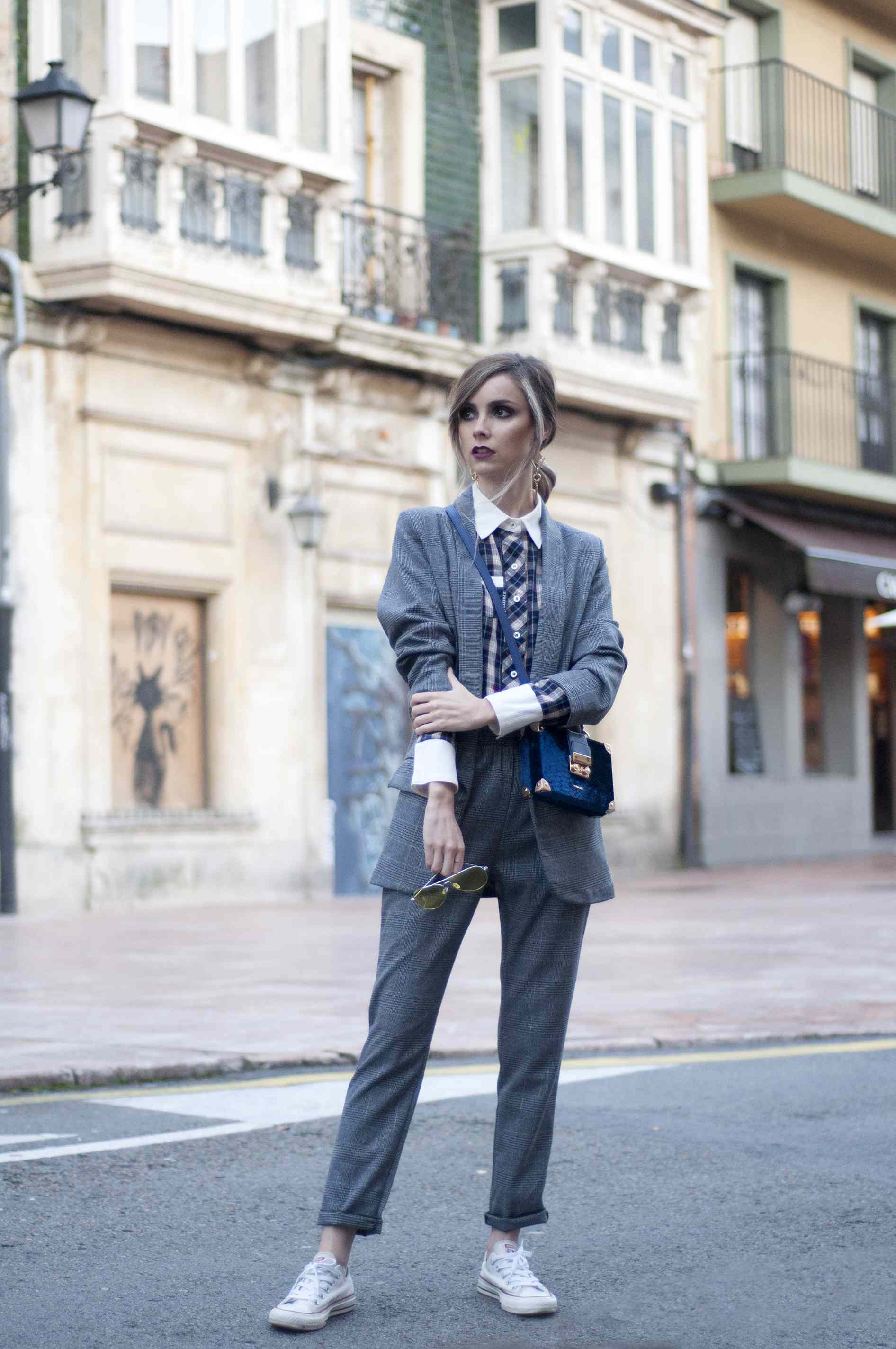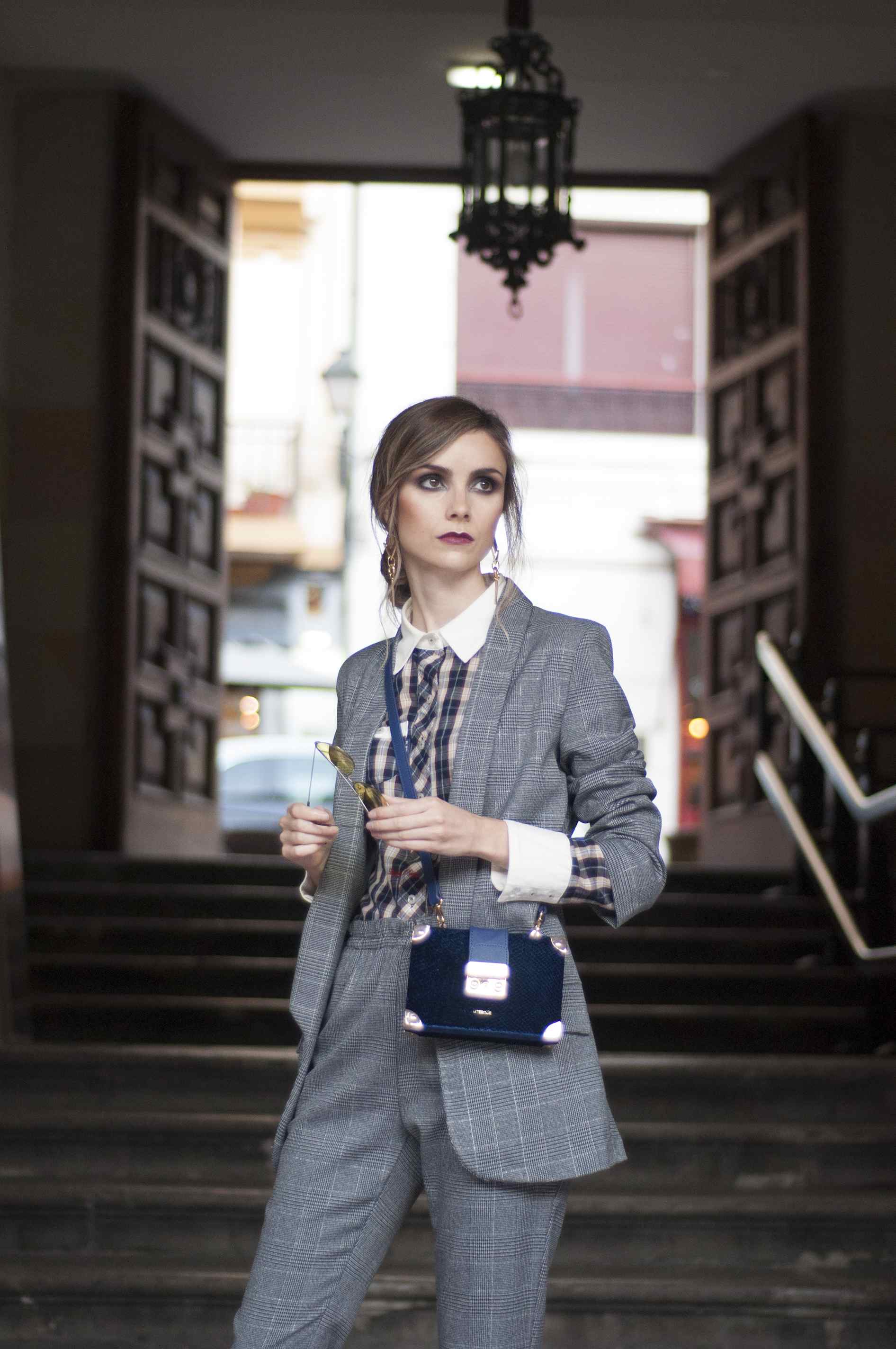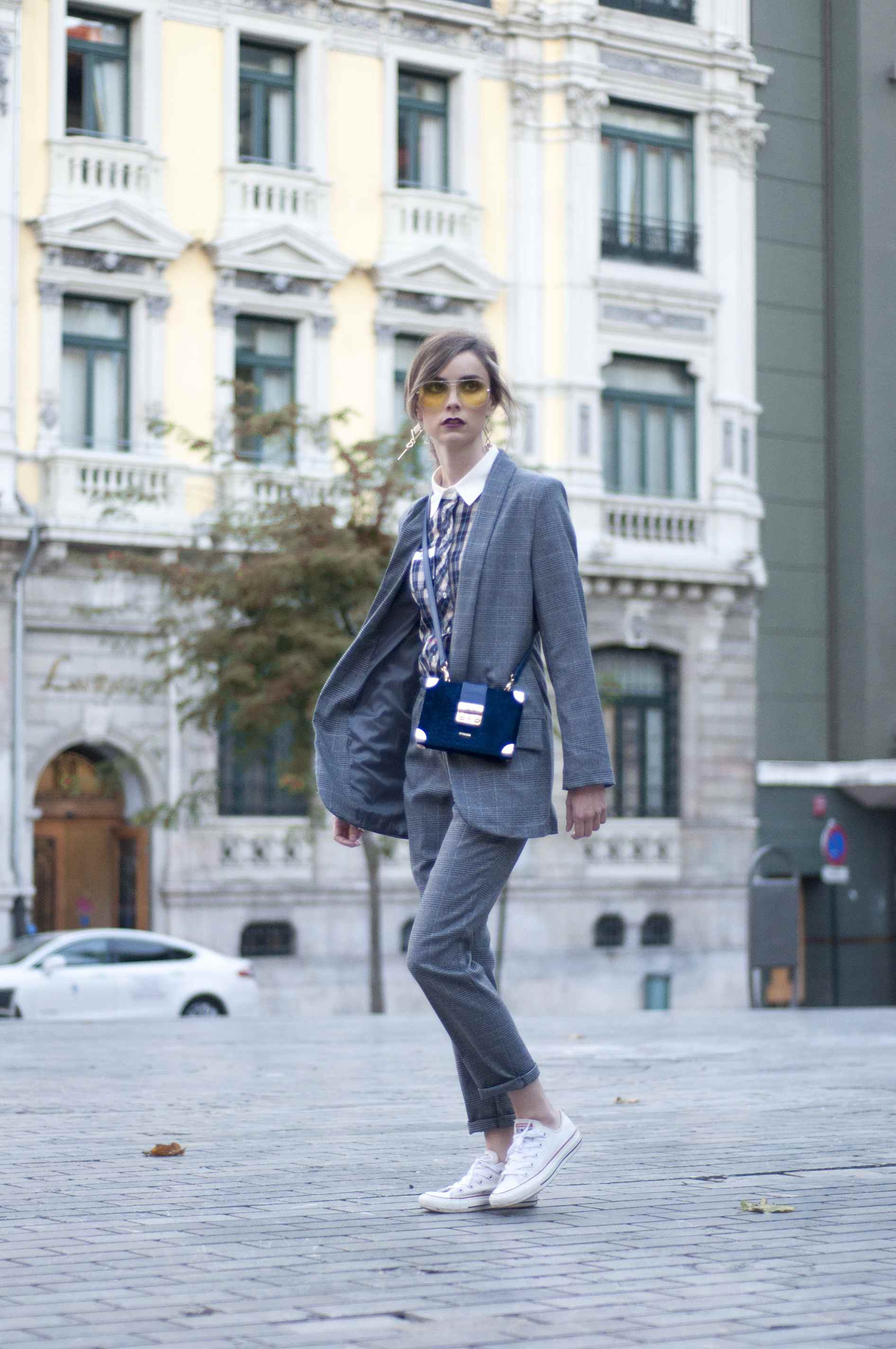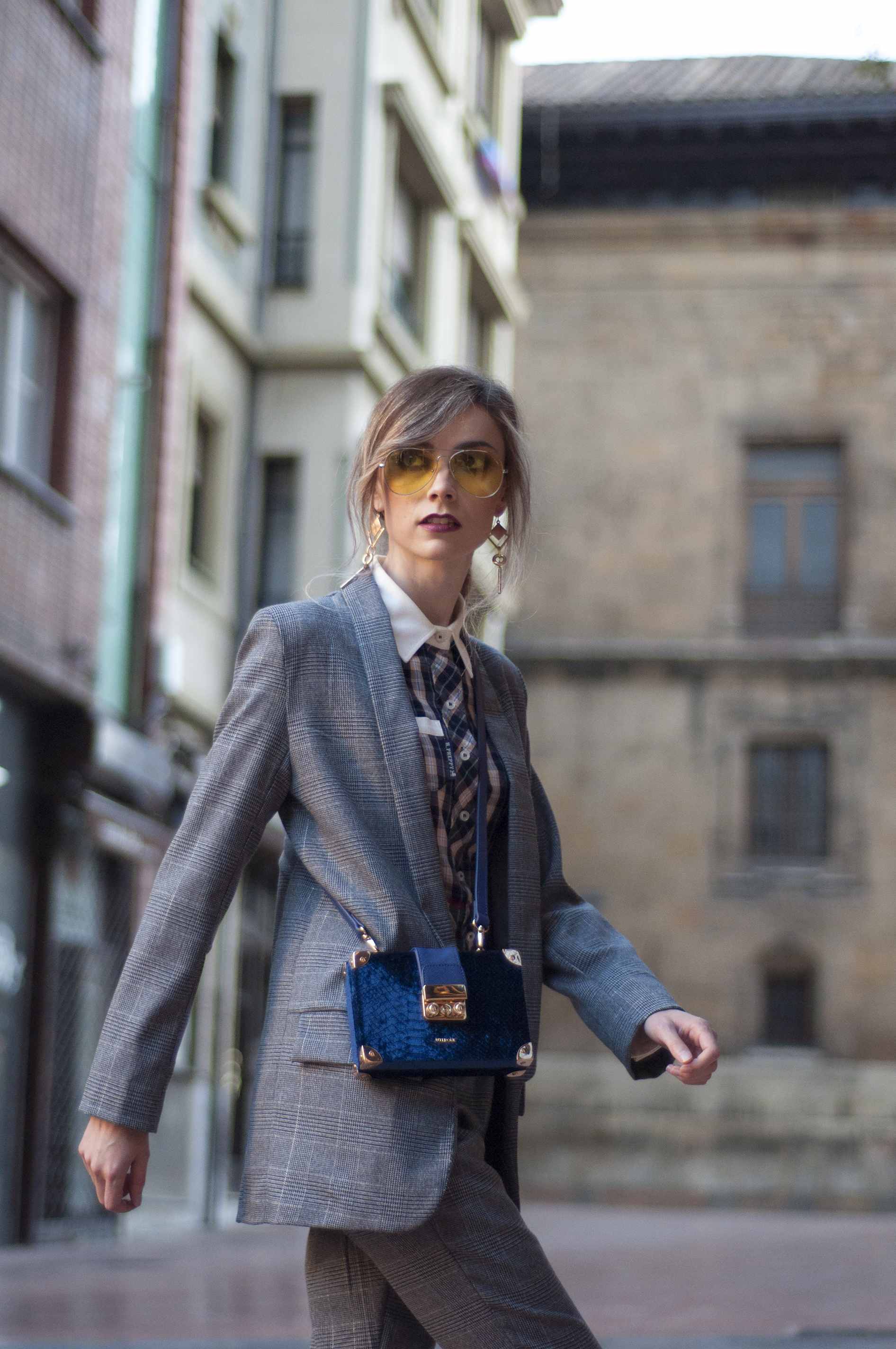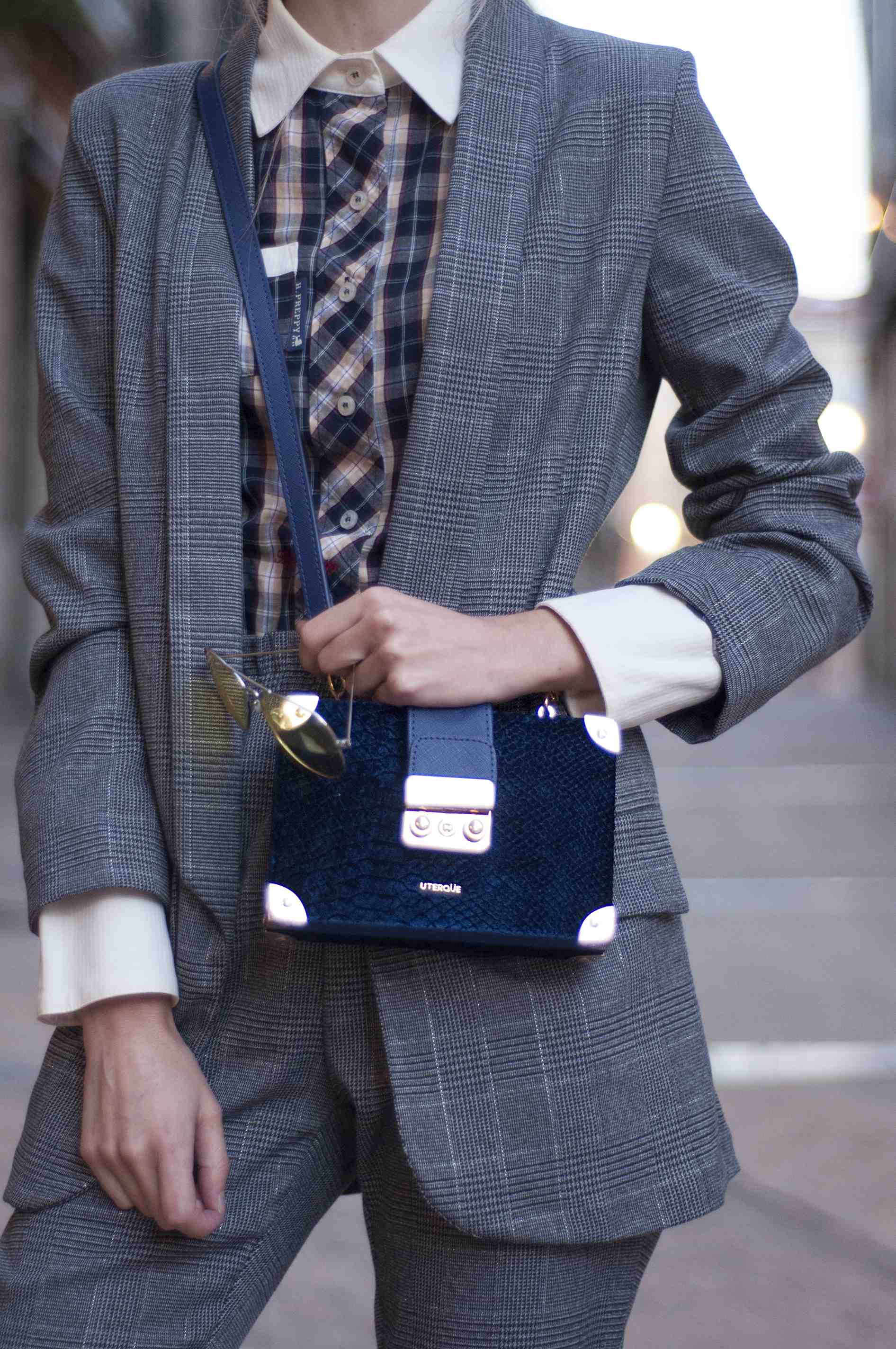 Traje/suit: Last Call Anna
Camisa/shirt: Highly preppy (old)
Bolso/bag: Uterqüe
Deportivas/sneakers: Converse all star
Gafas/sunglasses: Stradivarius